Sonect – the cash app connecting people
Fintech startup Sonect has created an app to make it easier to get cash. We built the brand and designed all communication channels and content, as well as the app itself.
The Sonect app makes cash available to everyone
If any car-owner can become a taxi driver with the help of an app, anyone with cash and an app can become an ATM — that's the thinking behind Swiss fintech startup Sonect, whose app turns every business into an ATM. With Sonect, any user can get cash free of charge and get to know the stores in their neighborhood at the same time. This means Sonect also helps to build communities.
The cash app that doesn't feel like banking – right now!
To take advantage of the fintech startup Sonect's «first mover» advantage, we had to create a strong brand as fast as we could. That meant every agreed change was immediately visible externally, without test phases. Sonect had to be a clear alternative to the more technical feel of other digital payment apps, and focus more on the community aspect. That had to be clear from the app, too.
Sonect welcomes everyone
A community consists of many individuals. That is the starting point for the Sonect brand concept. We combine geometric shapes with individual scenes from life and create a welcoming environment for the Sonect brand. It's so flexible that all marketing materials are adapted to their situation and create a regional connection – in both words and images. The app takes the user on a journey and helps them make new discoveries in the world of Sonect.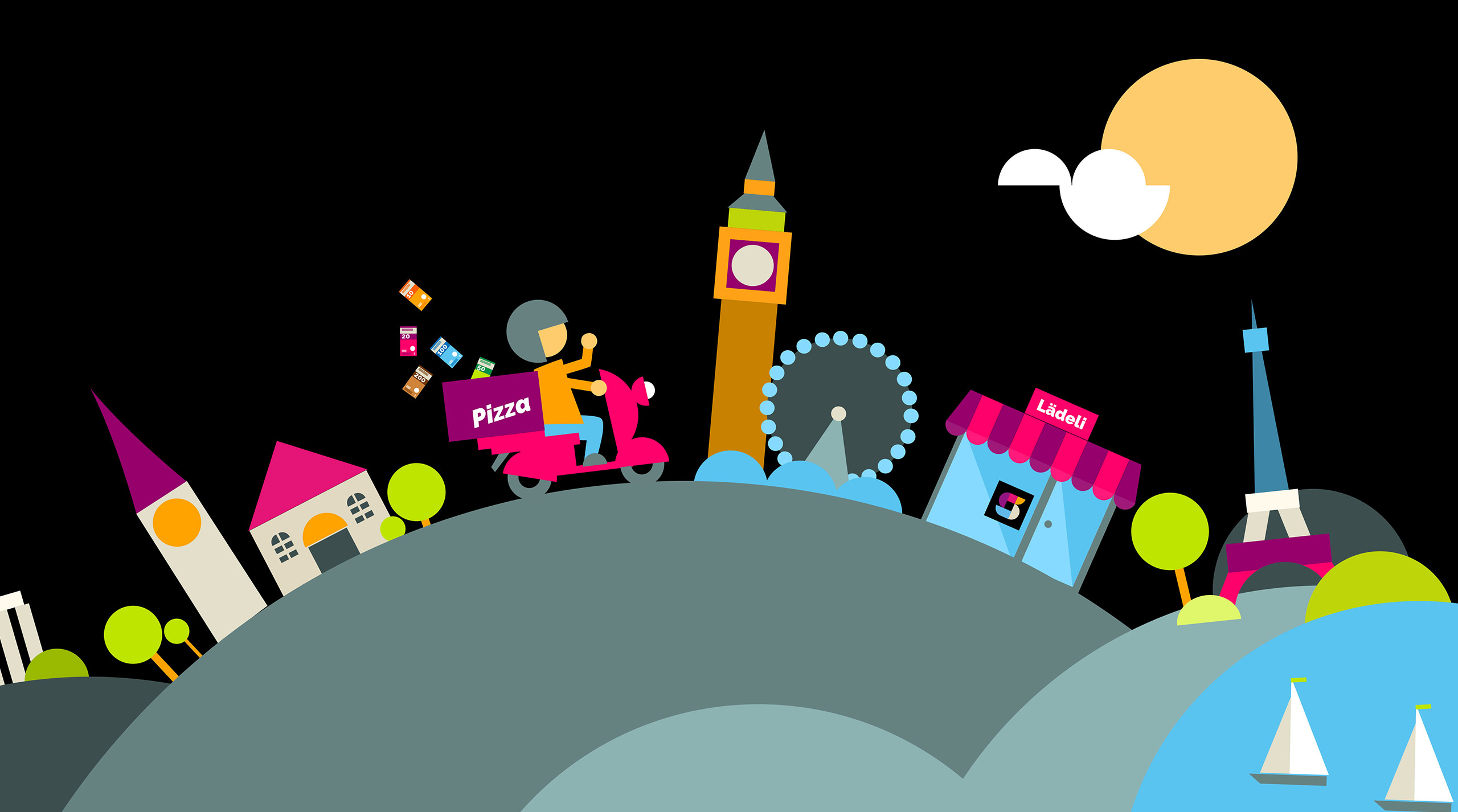 Guiding principles
We defined the three main aspects that set Sonect apart. These guiding principles guide everything Sonect does.
Enabler
Cash means freedom. That's why cash should be available everywhere to everyone. We look for innovative ways to give our users more freedom and flexibility and make their lives easier. That's why we are working to make getting cash as convenient as possible.
Companion
As a Swiss company, our services are as reliable and professional as those of our country's banks – without feeling like banking. We focus on the benefit to the customer and communicate as simply as possible. We are a reliable companion in everyday life.
Community
Using cash often brings people into contact with each other. We want to encourage this. We contribute to the building of strong communities and help people get to know the small businesses in their area. This is how we help create vibrant neighborhoods.
Sonect City
With a strong focus on the community, we turned simple shapes and colors into vibrant settings. These describe the advantages of joining the community in a playful way, giving the brand an emotional impact. This also drove the supplementary communication materials, with many of them using video, the best way to represent the brand. For this we created characters in different life situations with different needs.
Logo
The logo is made up of semi-circles, quarter-circles and squares.
Colors
The color palette, ranging from blue to beige, was based on the logo. This is used consistently in the brand presentation.
Correspondence
We have created a comprehensive corporate identity. That's why Sonect City is also shown on envelopes, too, making the brand presentation visible at first glance.
Infographics
The infographics use the same design vocabulary as the illustrations.
App
The app is the core of the brand, as the idea and the purpose of the brand can only become reality through the app.
Website
The web page explains the principles behind Sonect and illustrates the advantages of partnership and using Sonect.
Store stickers
Stickers in store windows indicate where you can use Sonect to withdraw cash.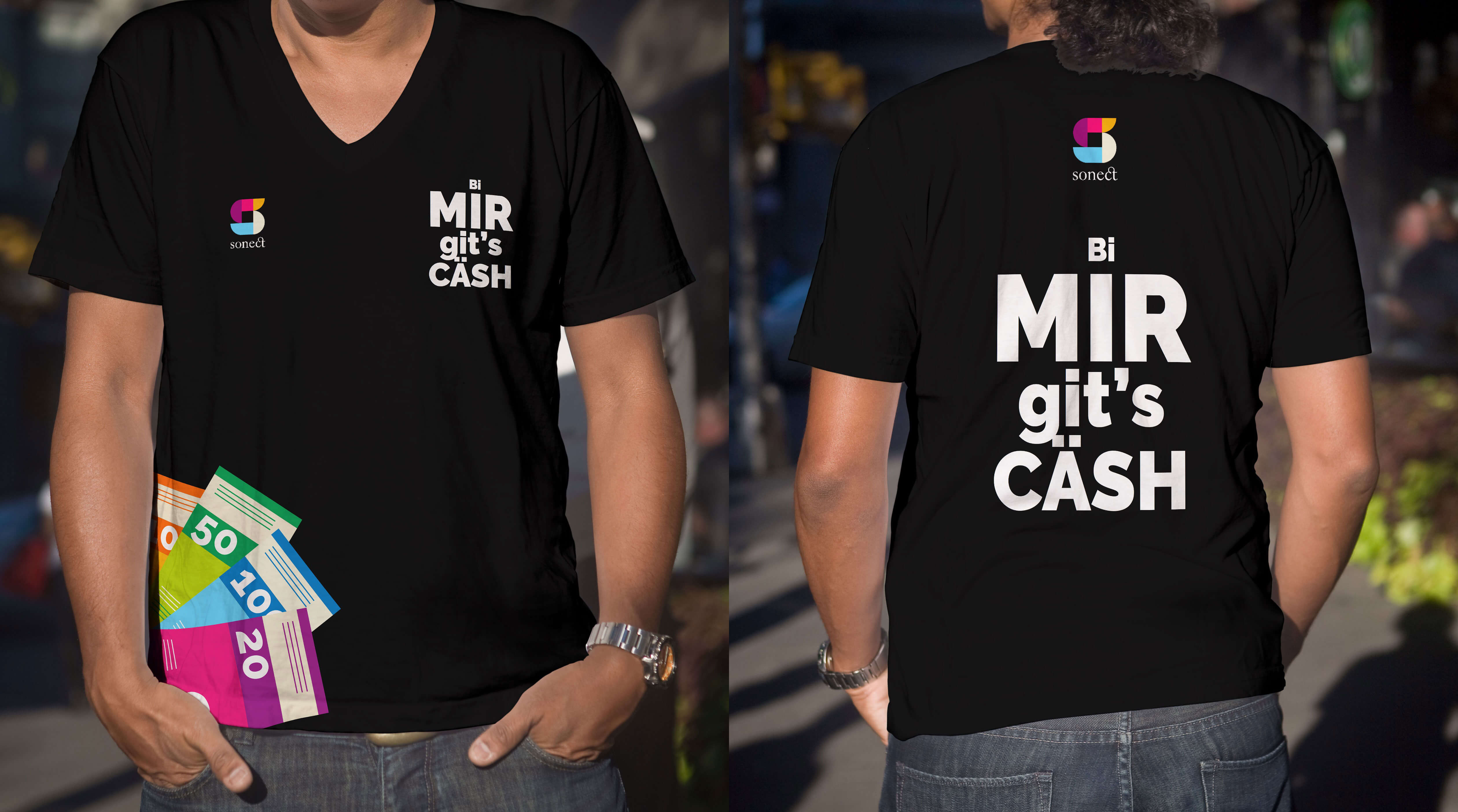 T-shirts
Mobile "ATMs" wear T-shirts so you can spot them.
POS
Various POS documents were created to draw attention to Sonect and its work with stores.
Flyers
Flyers for various industries tell short stories about the people in Sonect City and their adventures in search of cash.
In this project applied competences:
Brand strategy
Corporate design
Digital branding
Motion design
Brand communication
More projects: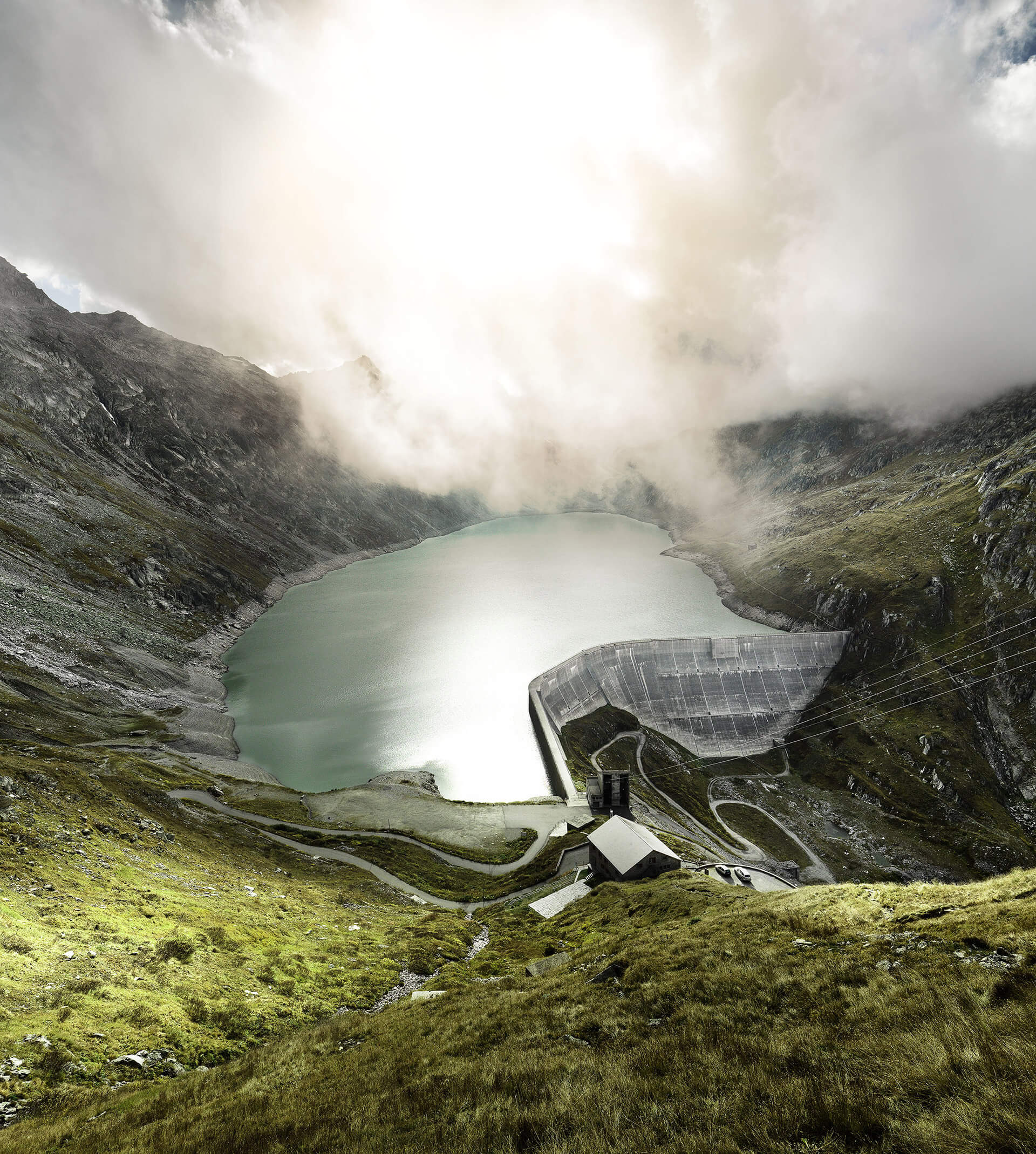 BKW
A brand
for transition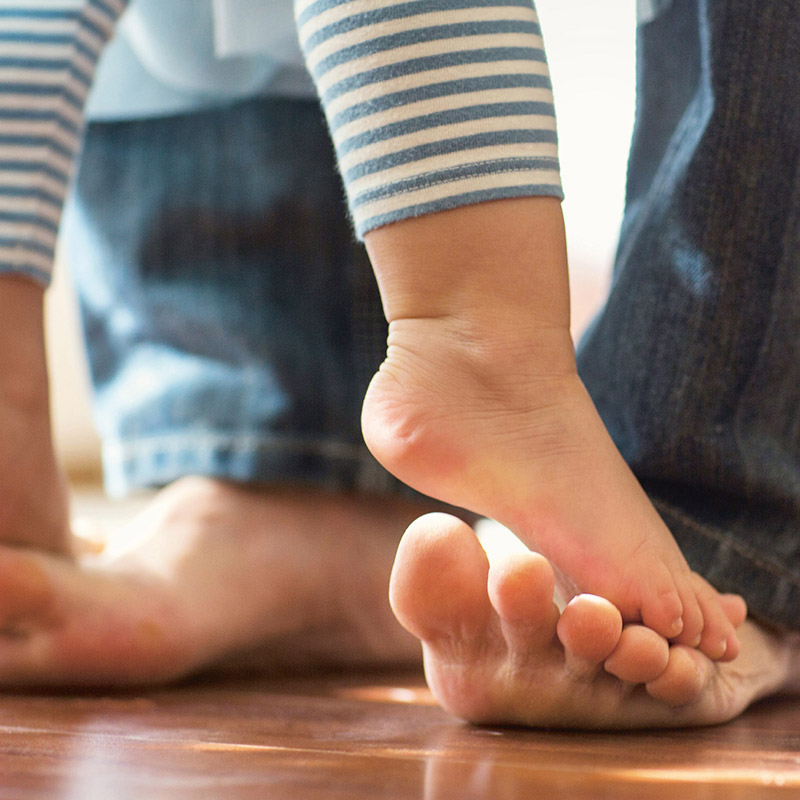 Famigros
A more
family-friendly
M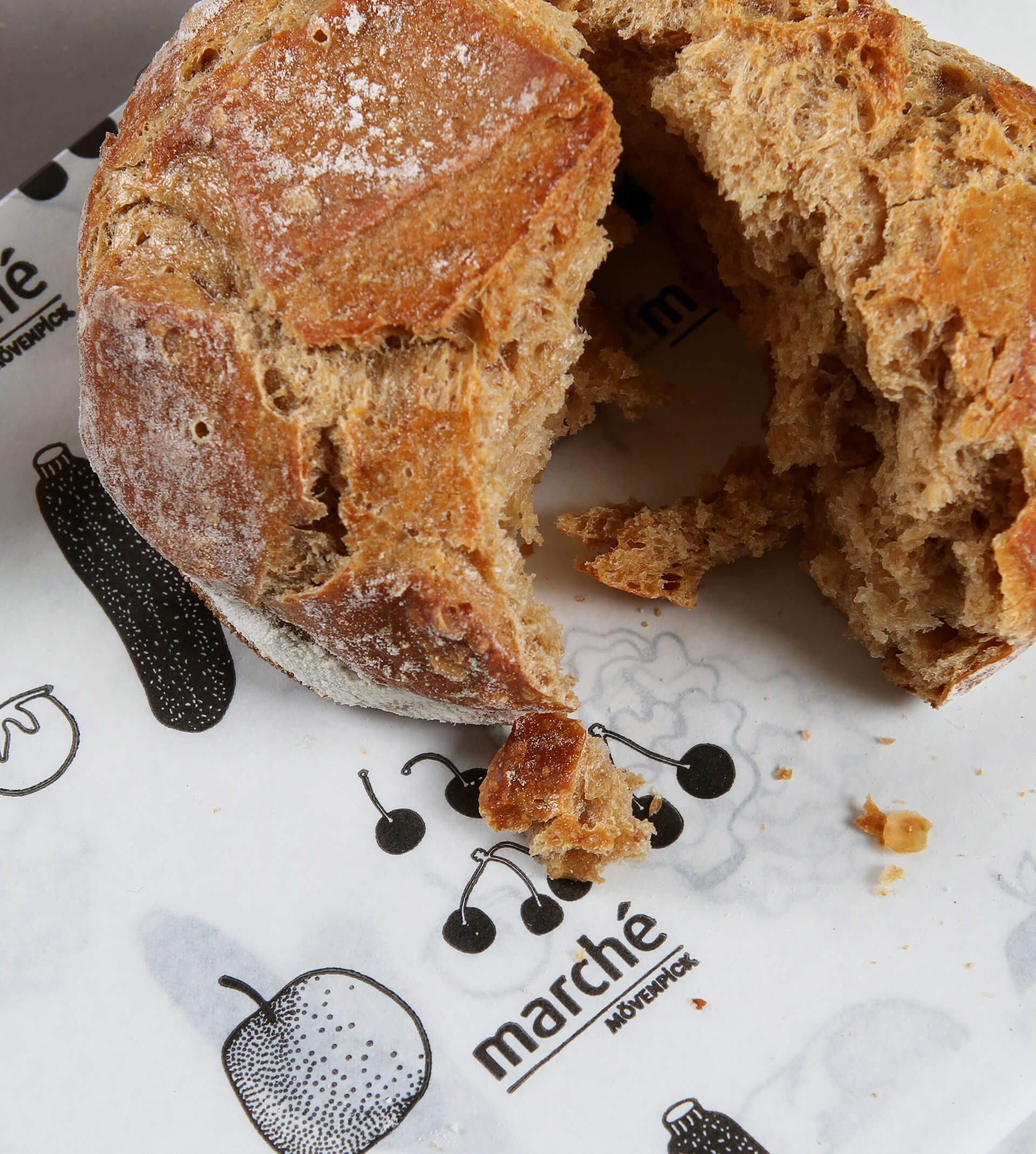 Marché Mövenpick
Back in town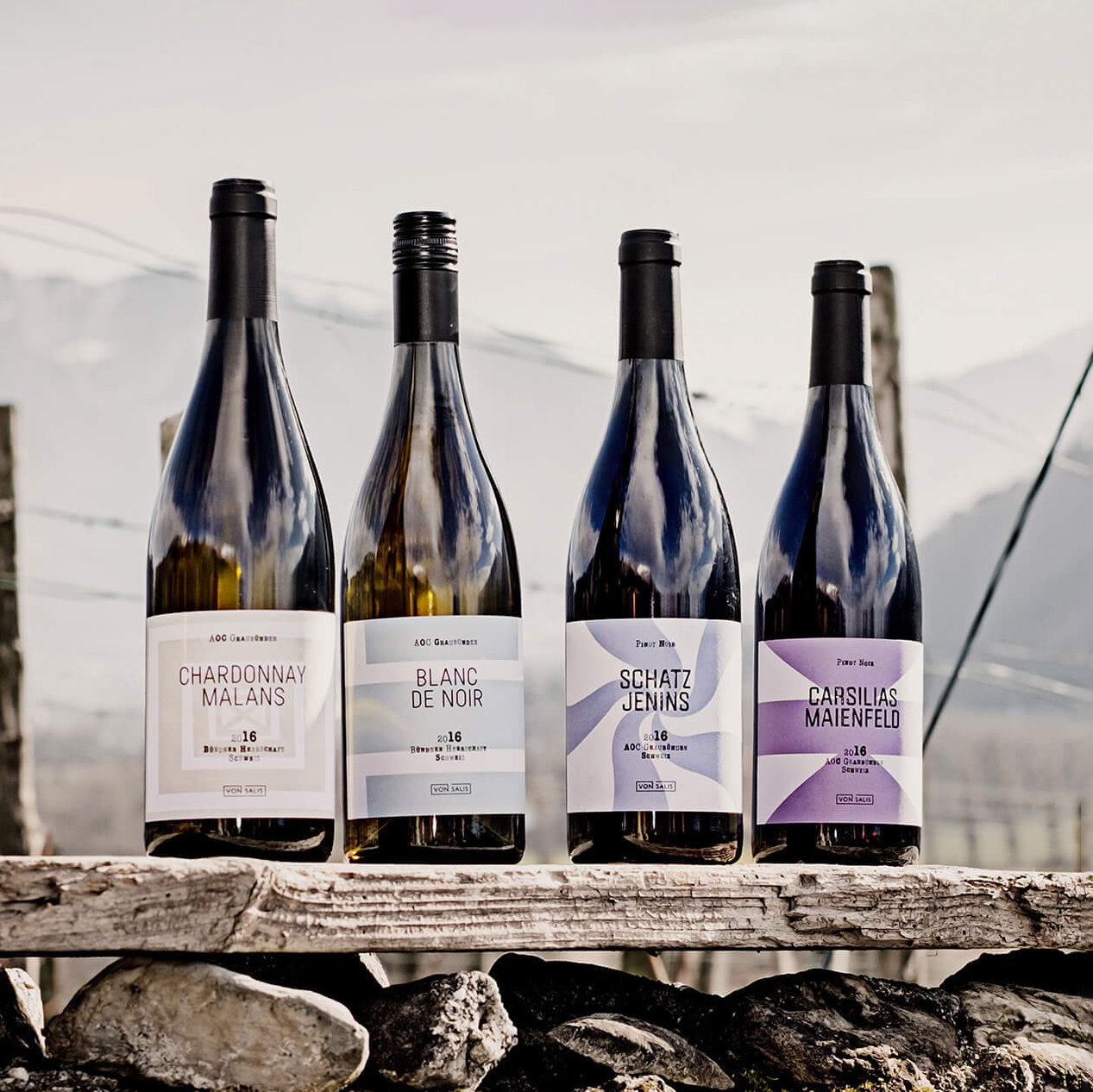 von Salis
Simply fine wine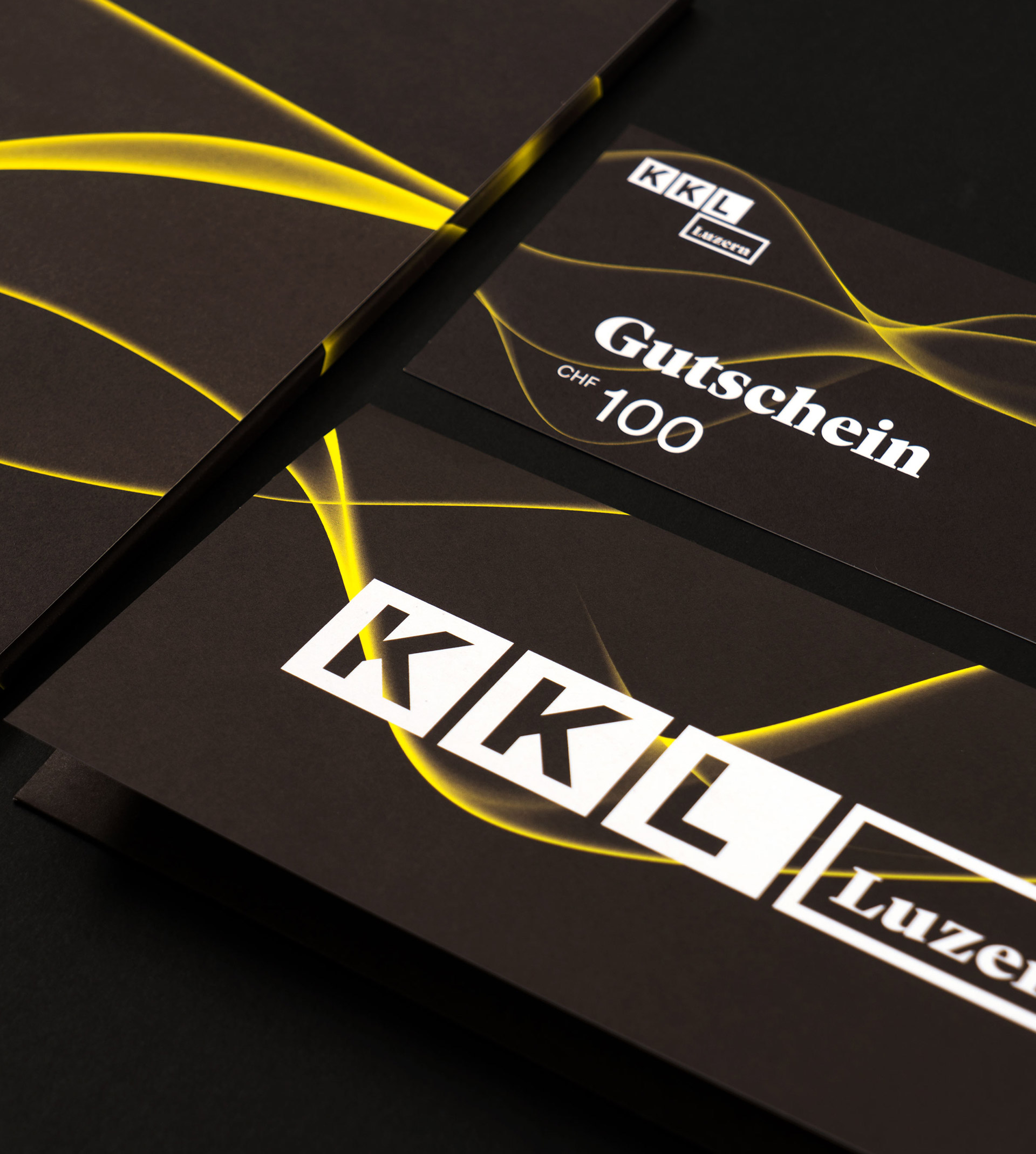 KKL Luzern
A wave of
inspiration