A commitment to Switzerland's higher education landscape
swissuniversities works to strengthen and enhance collaboration among Swiss institutions of higher education and promotes a common voice on educational and research issues in Switzerland. In addition, swissuniversities performs coordination tasks and acts on the international level as the national rectors' conference for all universities, universities of applied science and arts and universities of teacher education in Switzerland.
The agency supported swissuniversities in a strategic positioning process and in the development of a strategy for international communication. Our team conceived and designed various means of communication – from the universities of applied science and arts folder with information cards, presentations and postcard sets to a delegation travel blog and digital animations.
How do Swiss universities of applied science and arts work? The animation explains.
We developed and designed the tablet app "Switzerland – powered by Innovation" – which includes an editorial by Federal Councilor Schneider-Ammann.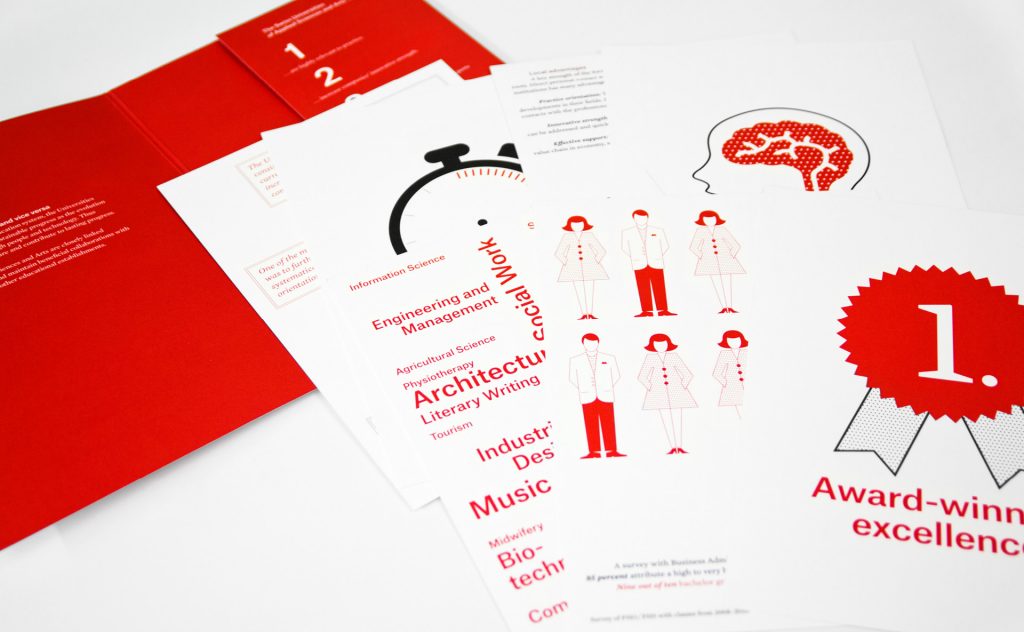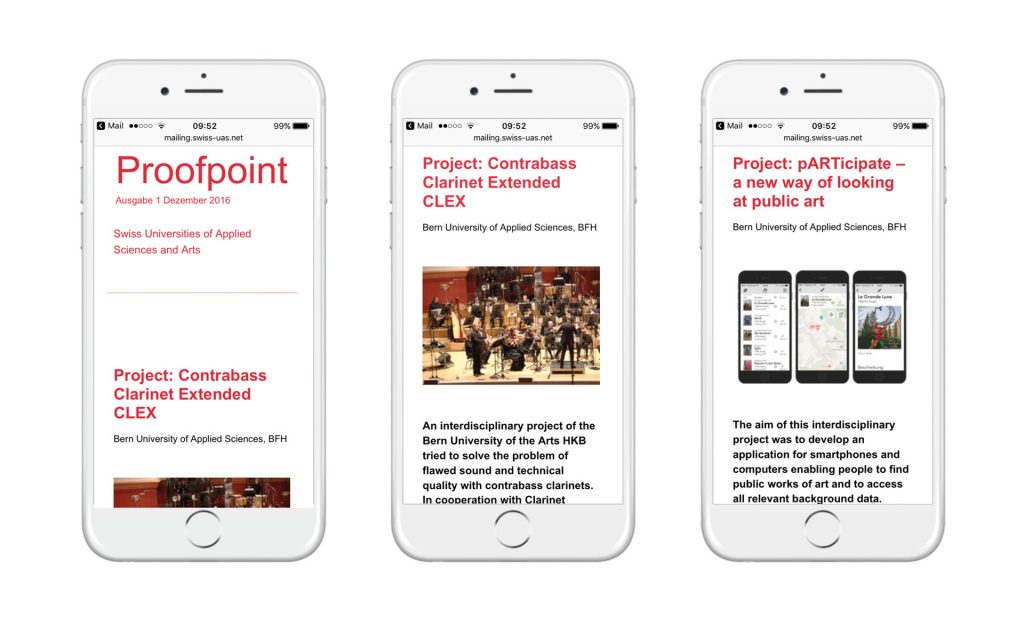 The newsletter, called "Proofpoint" recounts success stories of graduates of the Swiss universities of applied science and arts.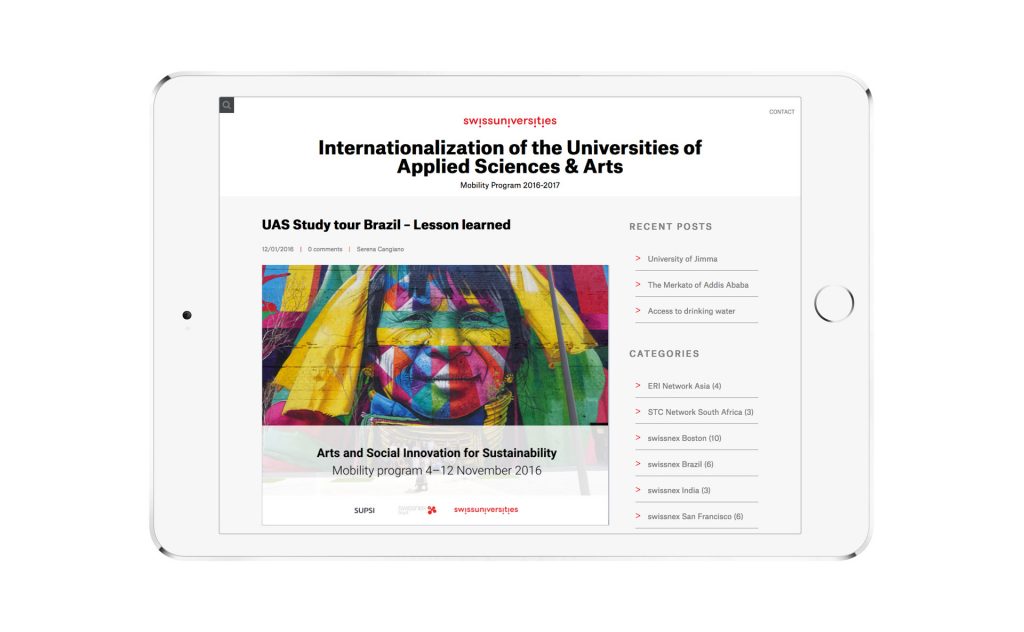 The travel blog of the universities of applied sciences documents the delegation's trips and results, making the latest news easy to share.
Pluses prominently presented
The new website studyinswitzerland.plus is the most important collective information and promotion channel targeted to prospective international students interested in Swiss universities. SNK developed a concept and design that is as informative as it is entertaining and provides quick access to the entire landscape of Swiss higher education.
In the spirit of "Swiss Design" developed in the 1950s, Helvetica Bold and a strict grid create a clean, minimalist look. A colorful mix of images, typography, film and illustrations, the design underlines the countless possibilities of the university landscape and the cultural diversity of Switzerland.