A new kind of digital journalism for everyone
A nonprofit media company founded by journalist Molly Bingham and based in Washington DC, Orb unlocks the full journalistic potential of what technology makes possible. Orb tells stories that resonate with people of different nationalities, races, religions and languages – challenging our assumptions and uniting us around our human story.
Working closely with Orb, the agency developed the brand positioning, assisted in the name and claim finding process, and created the logo, brand design, and core brand messages.
The Orb logo is simple yet dynamic. It is also memorable and easy to use in all media.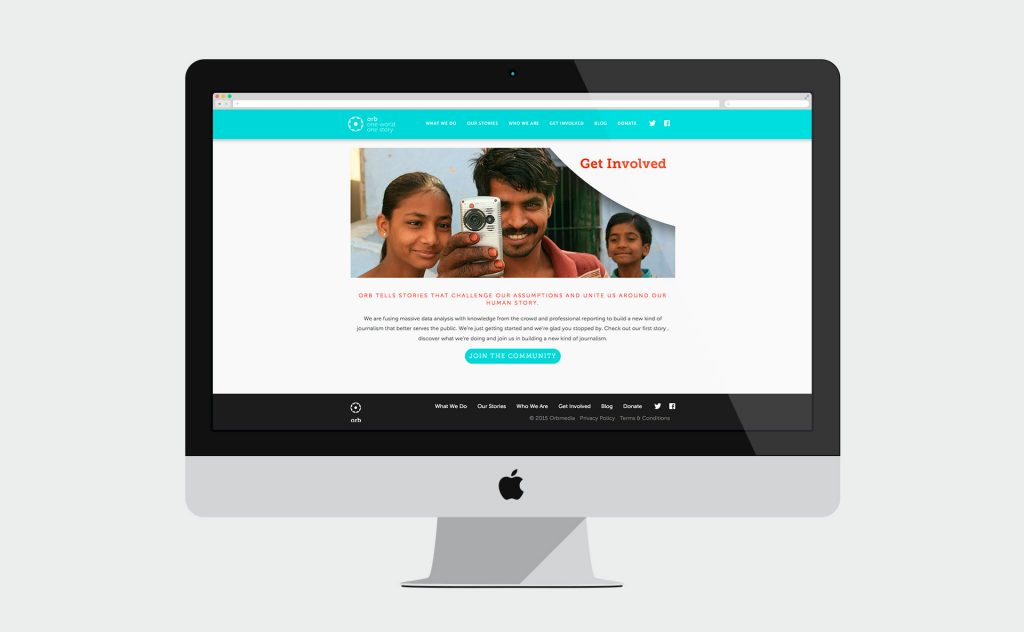 Orb delivers insightful stories in multiple formats and languages accessible via smartphone, tablet or computer.