Illuminating poster campaign
In announcing its Watt d'Or prize win for innovation, EKZ turns to its core business of light – but only uses as much as it needs.
Since fall 2015, the energy supply company has been testing a new form of smart street lighting, the first of its kind in Europe. The traffic-monitoring light adjusts the strength of illumination to its environment, producing energy savings of 30% with no reduction in safety. EKZ received the Watt d'Or for this innovation from the German Federal Ministry of Energy.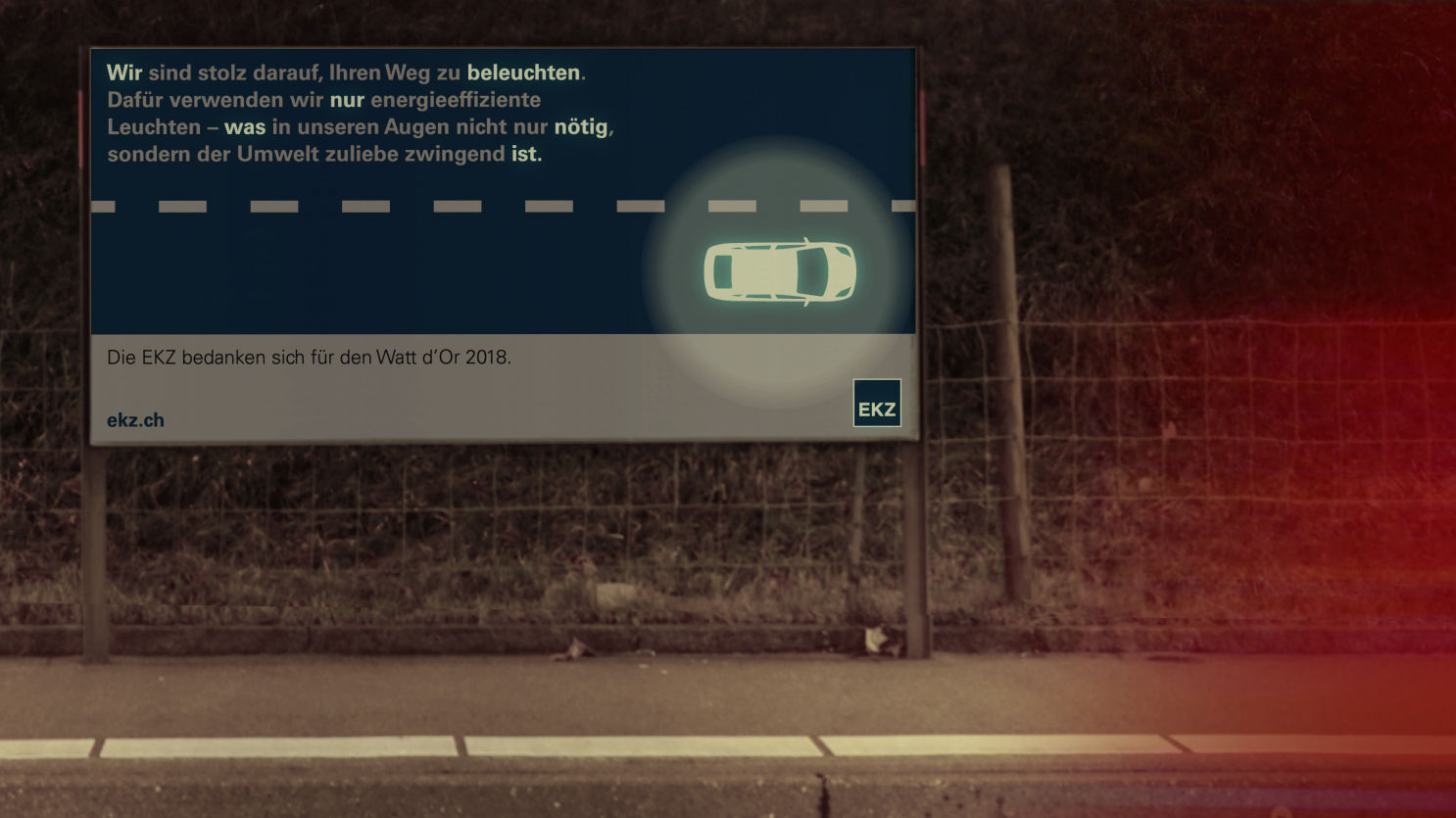 To announce its win, Process developed a campaign with the slogan «We only light what we need to». Specially printed, luminous posters charge up with light during the day. Their main message is only visible in darkness. The posters are displayed in selected spots on train platforms in the canton of Zurich where there is little artificial light.