Fresh design for the web shop of Lehrmittelverlag Zürich (LMVZ)
Following the redesign of the brand, Process is now also giving the web shop of Lehrmittelverlag Zürich a new coat of paint. With the new shop, the LMVZ offers its customers an uncomplicated and inspiring shopping experience.
Nachdem Process bereits den neuen, frischen Auftritt des Lehrmittelverlags Zürich (LMVZ) erarbeitet hat, wurde nun der Webshop komplett neu gestaltet. Das neue User Interface-Design bildet die Grundlage für ein konsistentes Markenerlebnis und schafft aufgrund der intuitiven Benutzerführung und der klaren Navigationsstruktur Orientierung über das Sortiment.
Die Lehrmittel des Lehrmittelverlags Zürich bilden die Basis für zeitgemässen und spannenden Unterricht. Die Herausforderung bestand darin, sowohl bestehende Strukturen der Lehrmittel als auch die neuen Gegebenheiten des Lehrplans 21 unter einen Hut zu bringen. Als Lösung wurden übersichtliche Themenbereiche angelegt und die verschiedenen Bildungsstufen mit verspielten Illustrationen gekennzeichnet. Neue Piktogramme pro Fach bieten eine zusätzliche Orientierungshilfe.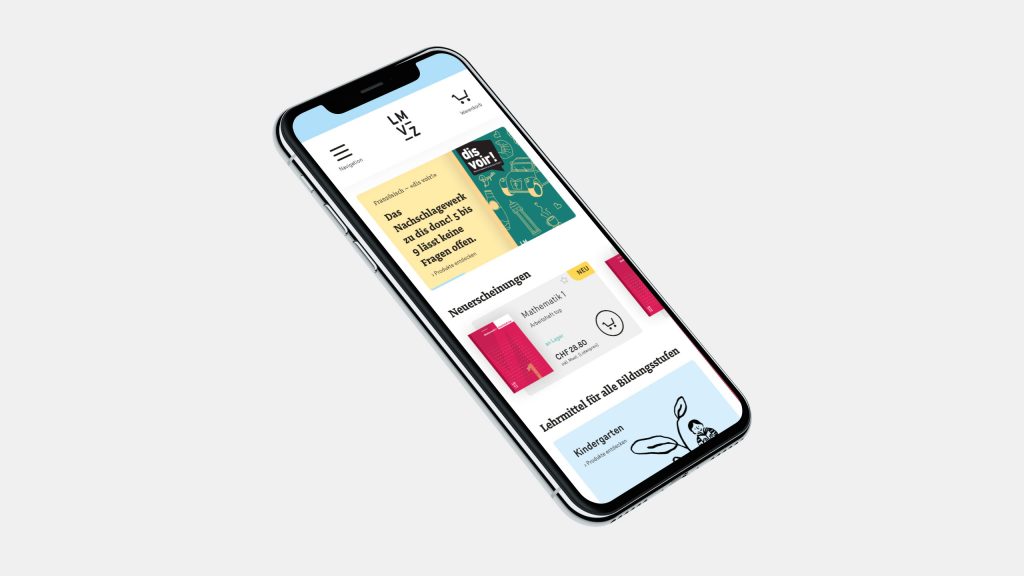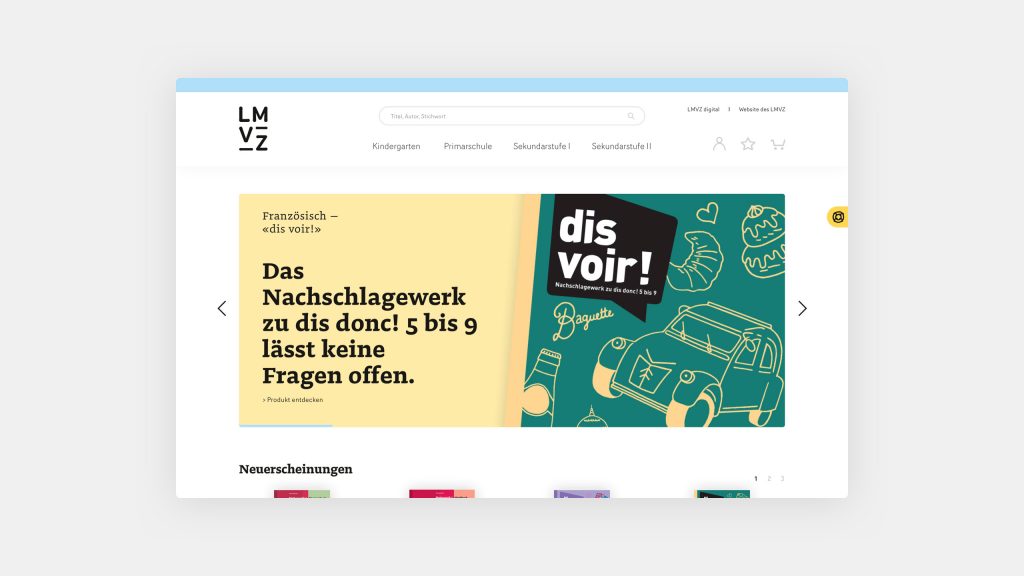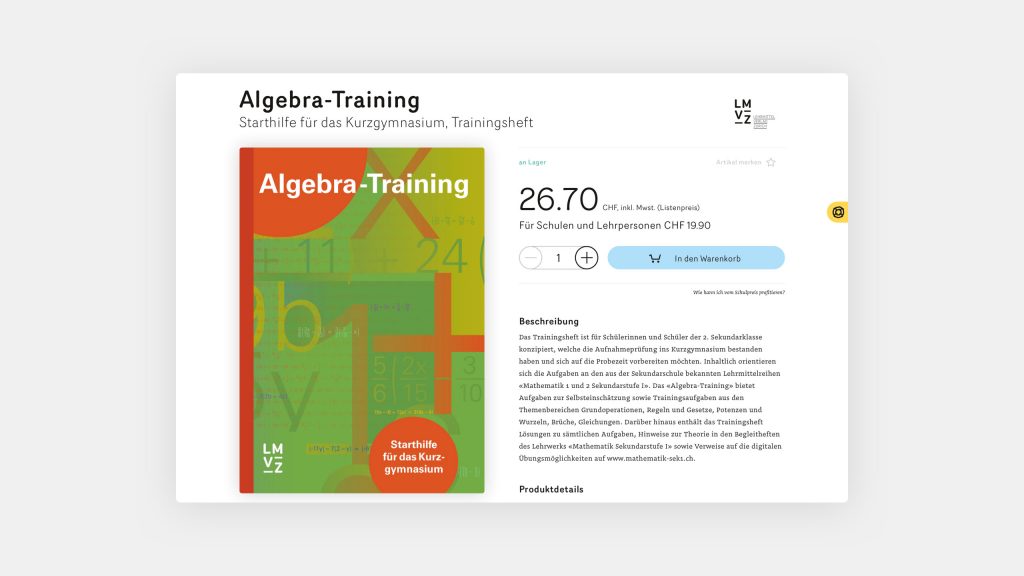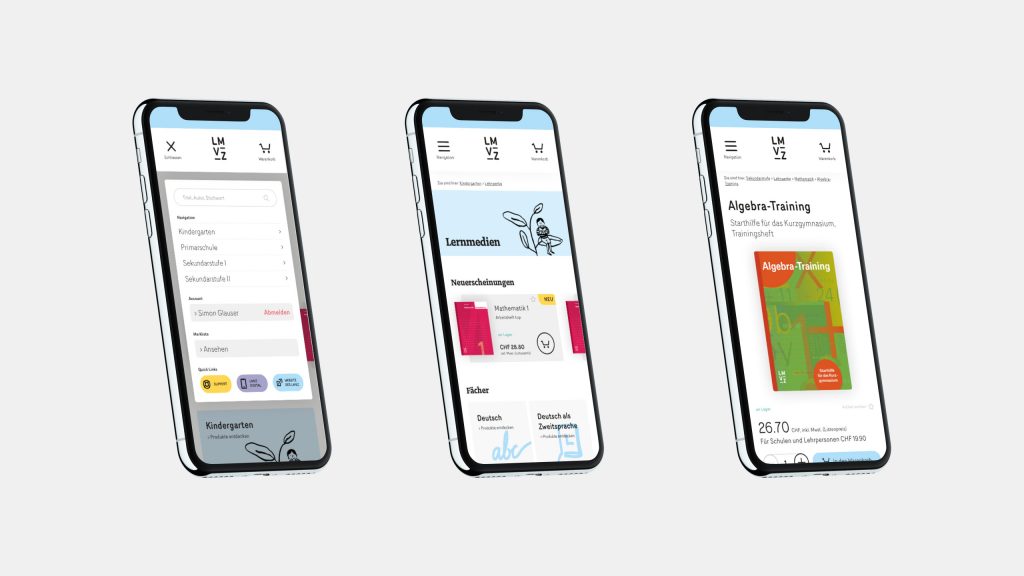 Shop design: Process普羅 上海分公司
Programming: Opacc
View entire LMVZ case: LMVZ