From trade show stand builder to live experience specialists
Together with Andreas Messerli AG, the leading company in the field of exhibition stand construction, the agency develops a new strategic direction plus a new positioning and product structure. Based on this, we create a modern brand identity that convincingly conveys the shift from stand builder to live experience specialists.
The website messerli.live is the heart of the identity. Here the core competence "live experience" comes vividly to life. The interplay of the radically simplified logo with meaningful claim, layout, visual language, typography and tone of voice guarantees Messerli a dynamic, emotional presence that works equally well in print applications and digital channels.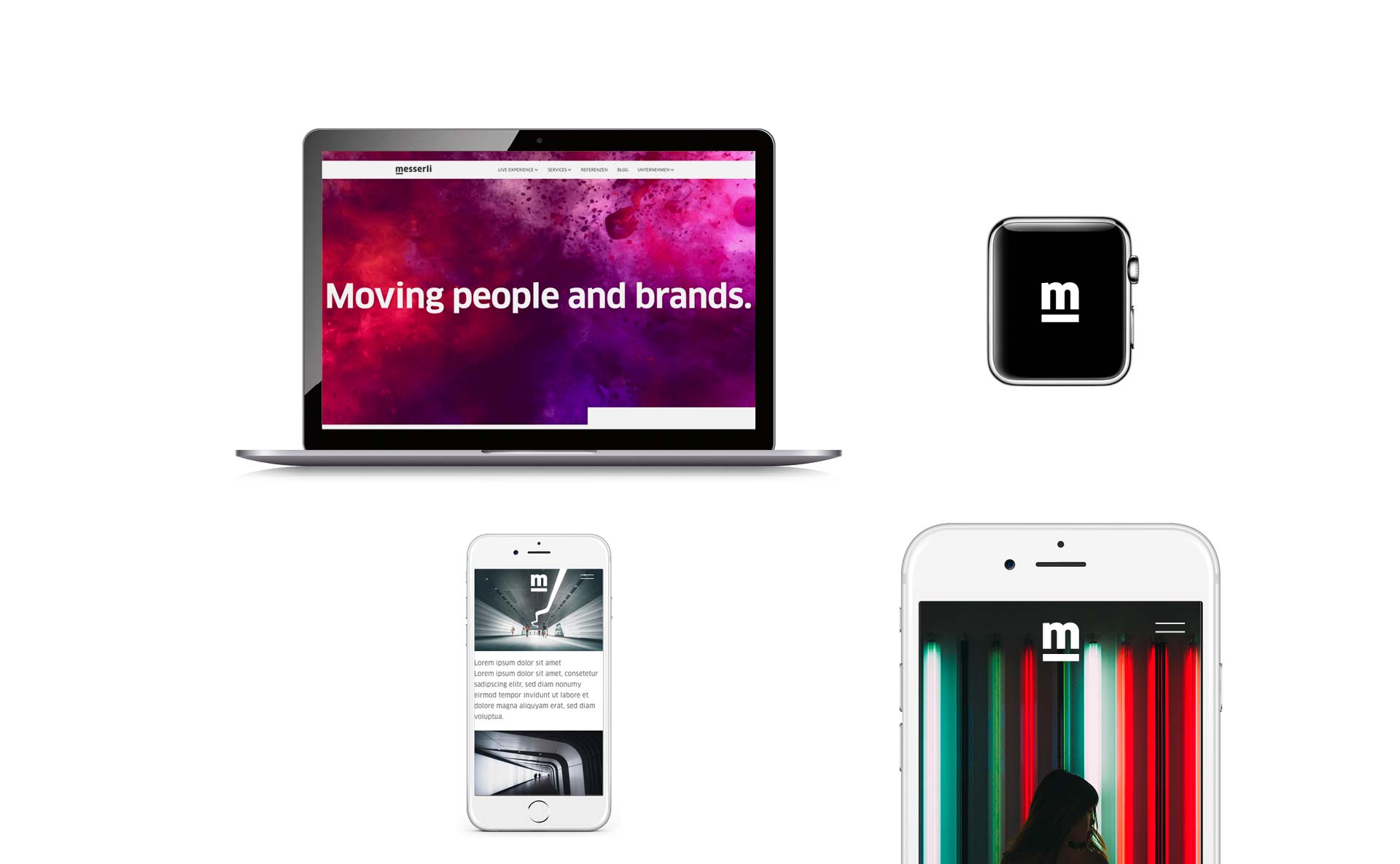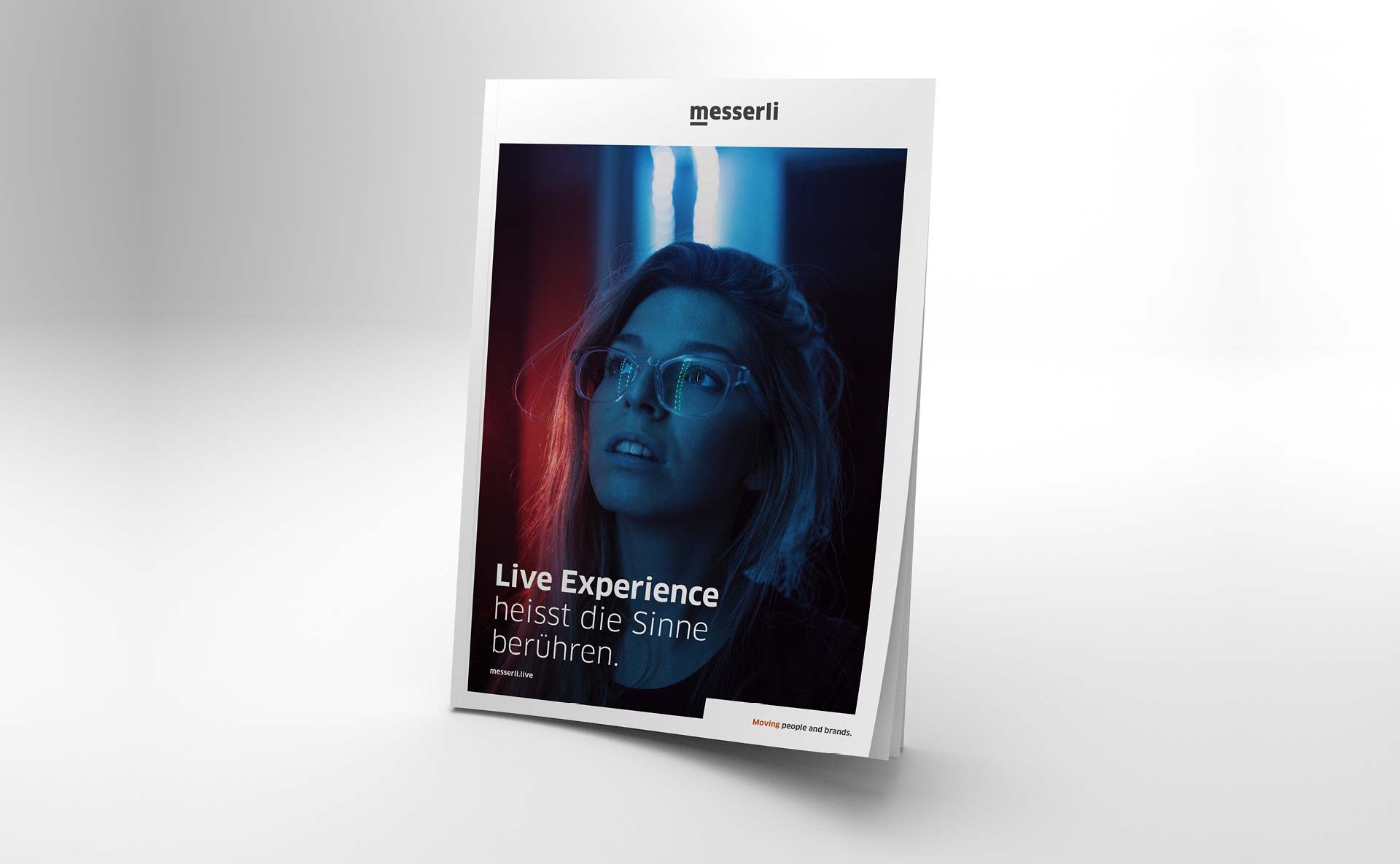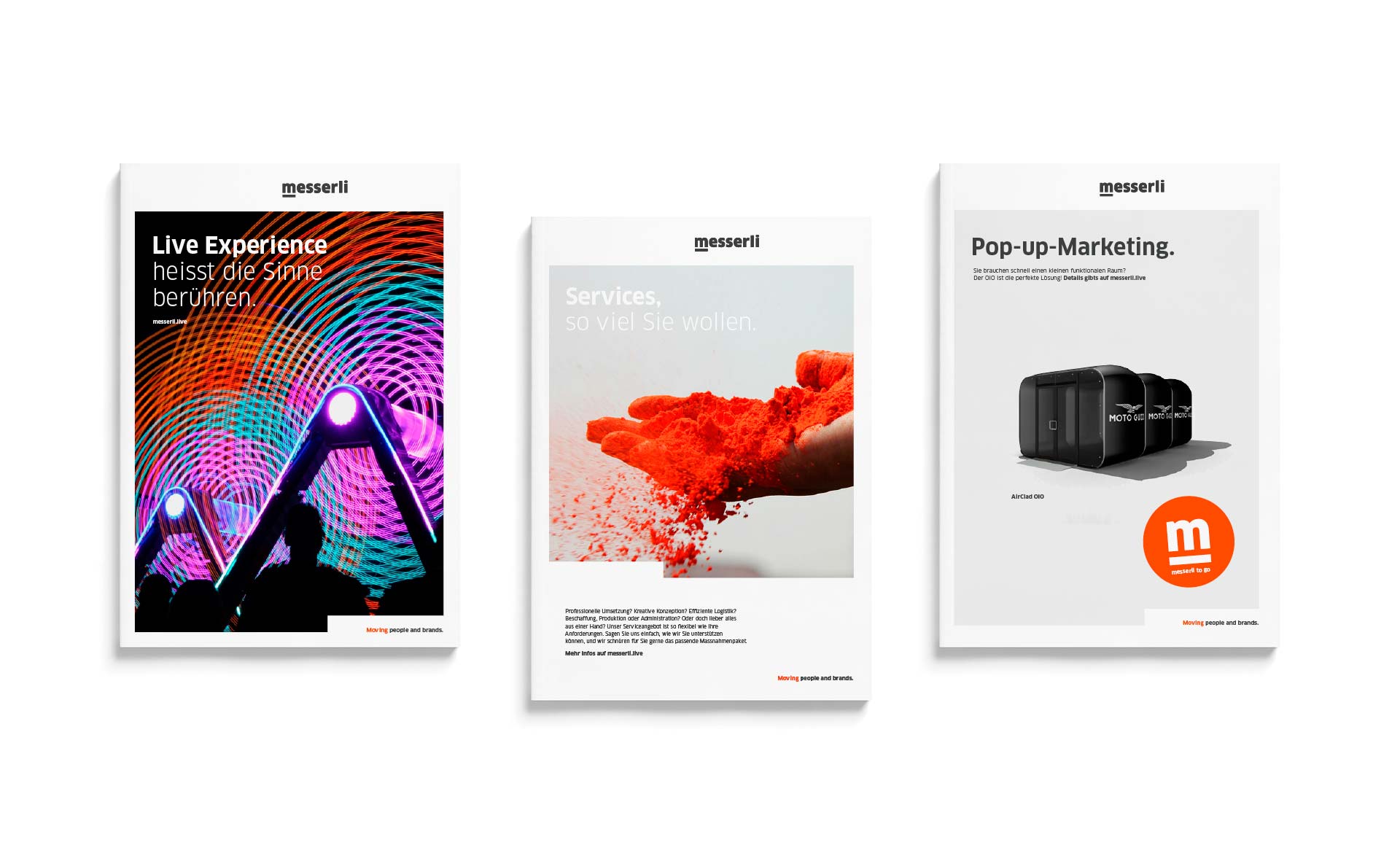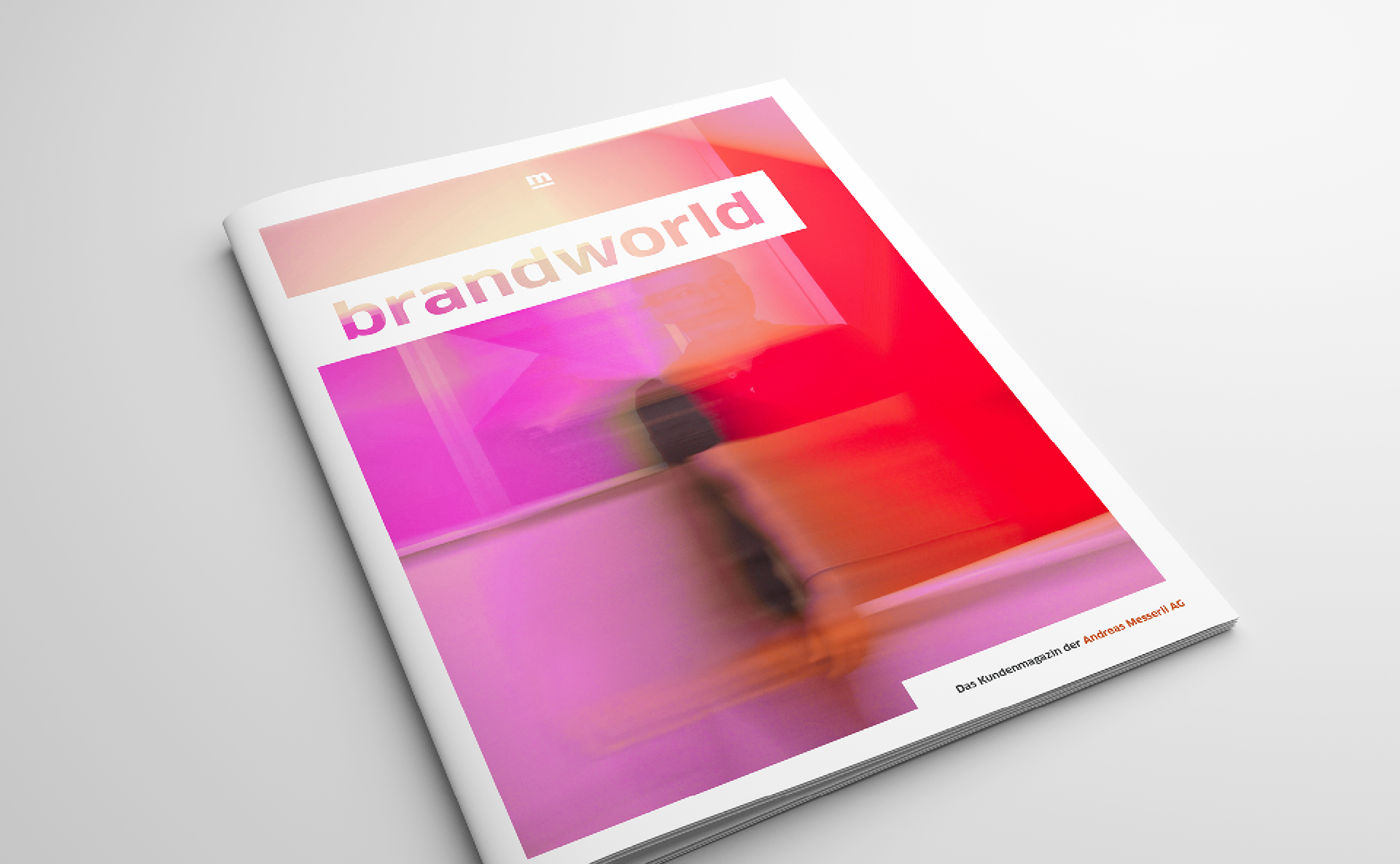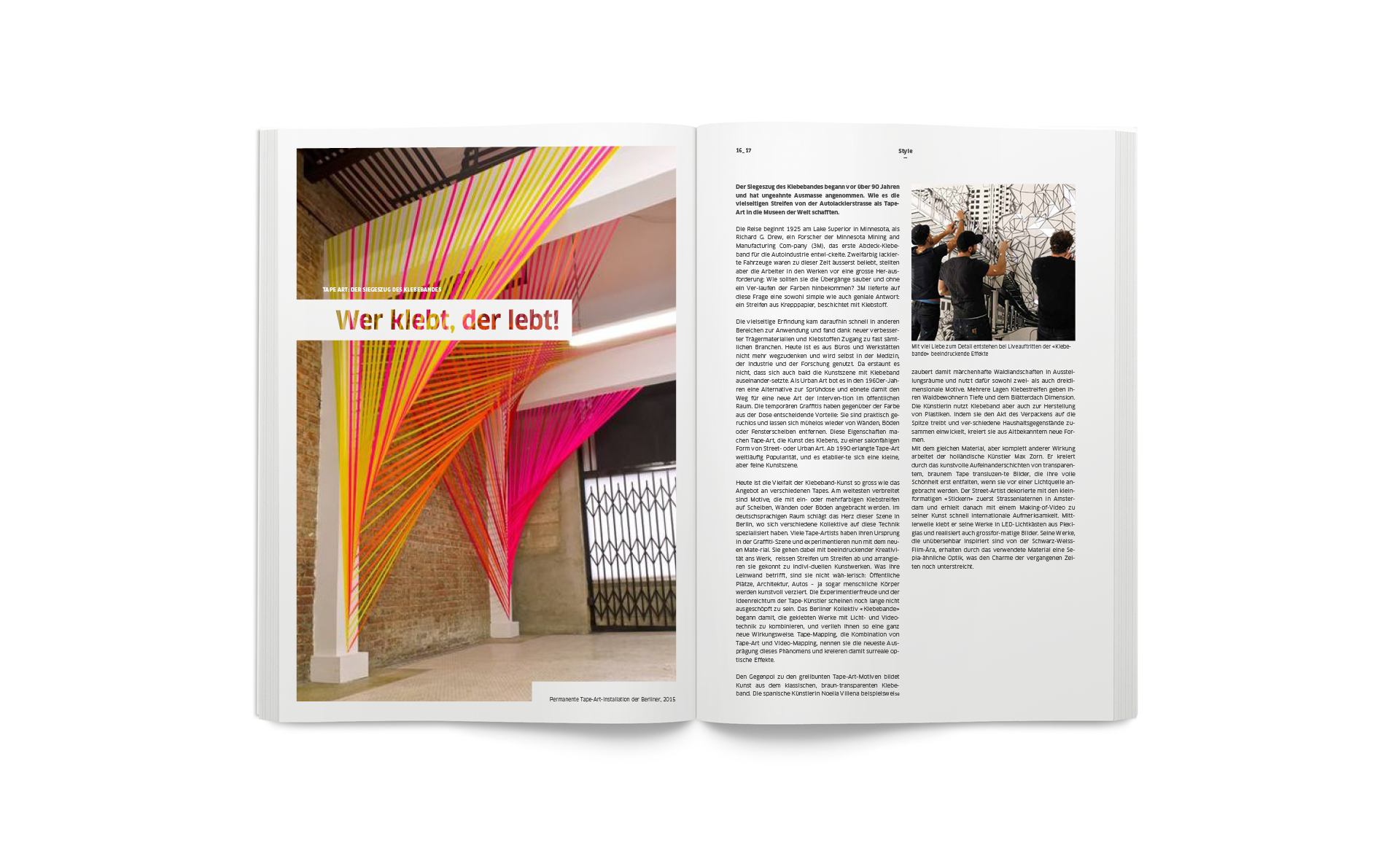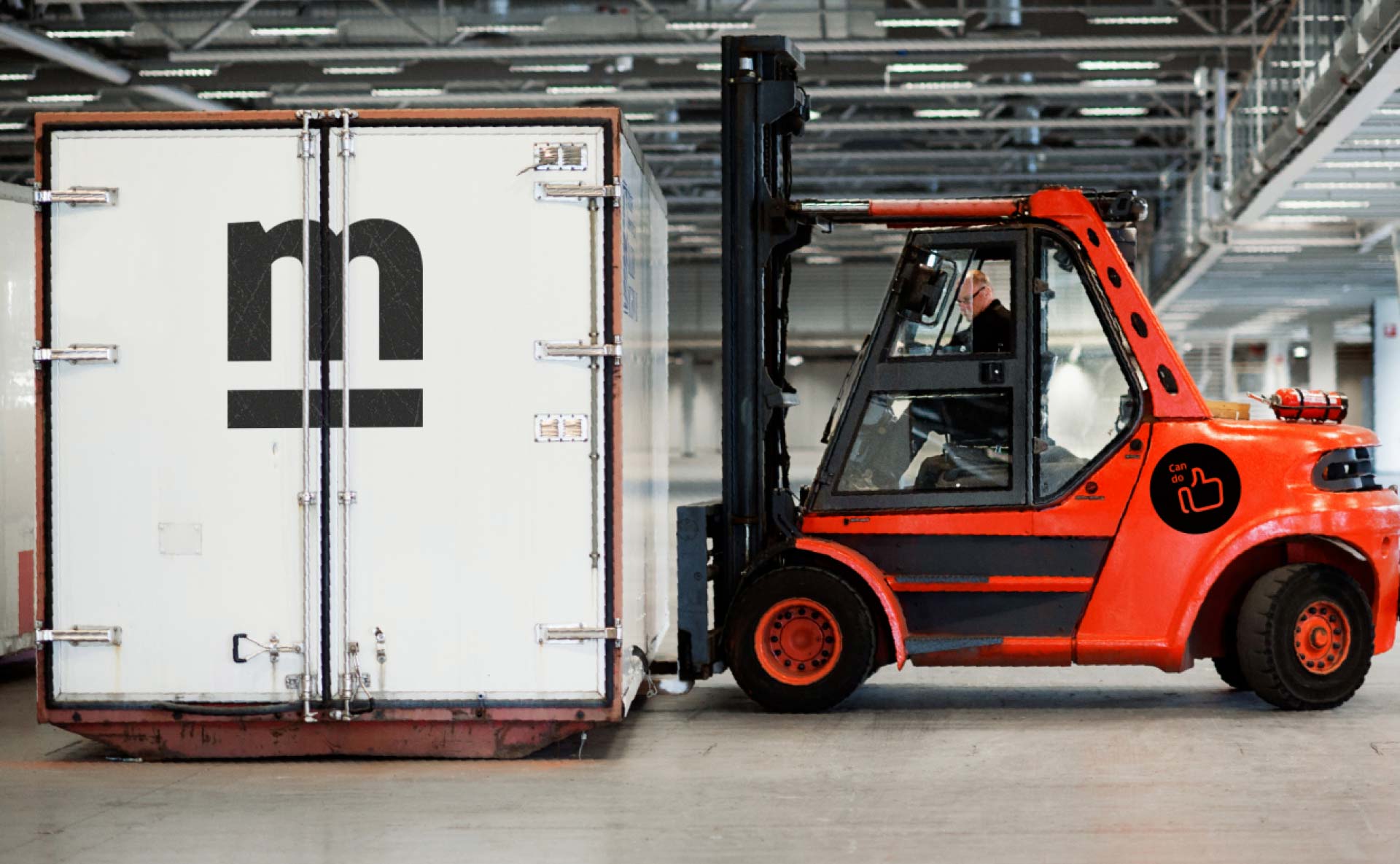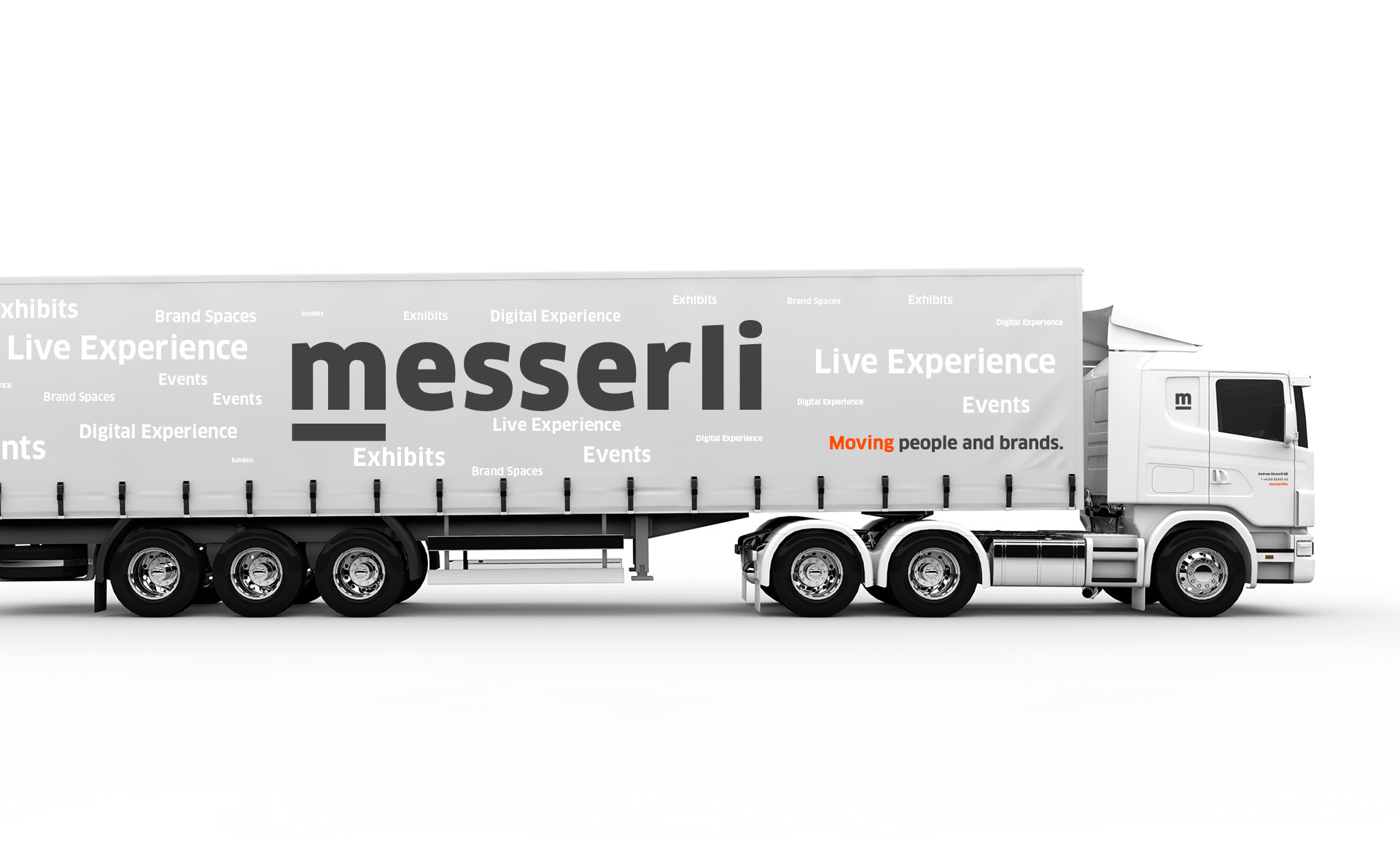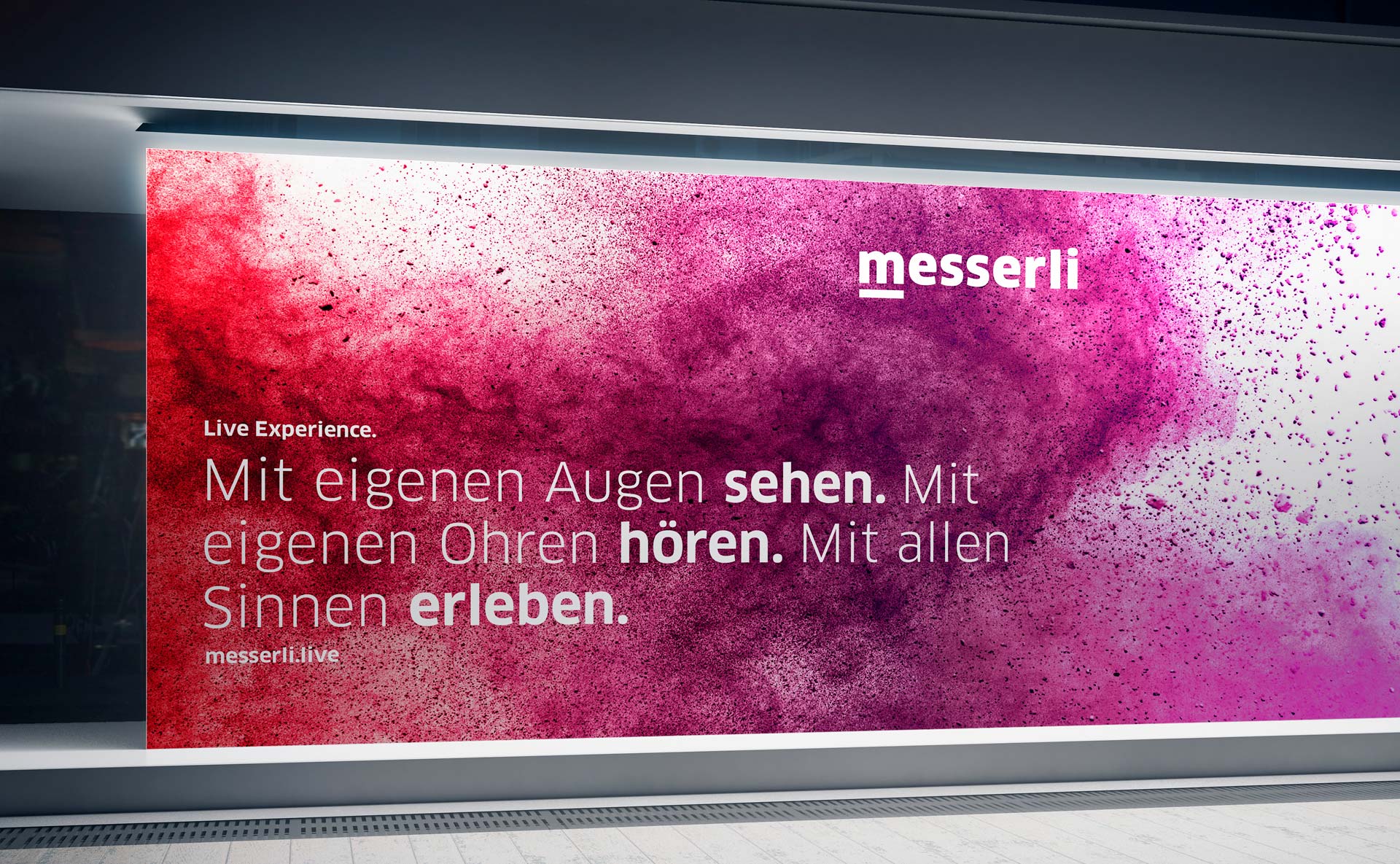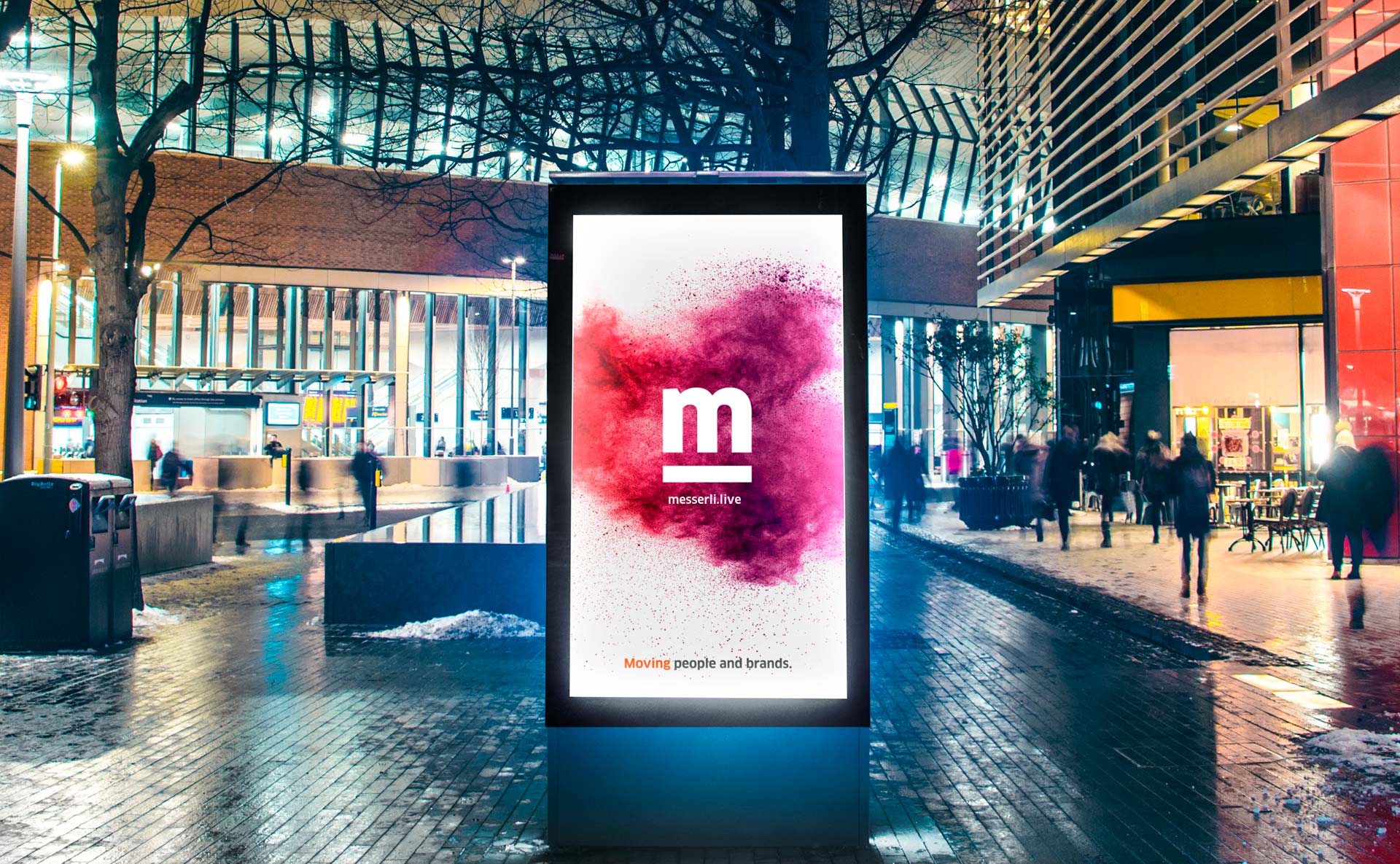 In this project applied competences:
Brand analysis
Vision, mission
Brand identity
Brand positioning
Naming, claiming
Logo development
Brand design
Concept
Brand story
Key messages
Communication concept
Digital media
Print media
Brand guidelines
Brand training